AN INSPIRING 
AND WARM-HEARTED 
TEAM FOR YOUR WELL-BEING IN THE CITY
---
Nicoleta PFEFFER-BARBELA, MSc
Nico is the inspiring founder of citySTILLE – Mindfulness Center Vienna, a concept and a place that aims to increase well-being within the city landscape. After an extensive experience in implementation of development projects with focus on microfinace & social banking, Nico followed her passion and early interest for contemplative practices and 2015 created citySTILLE Mindfulness and Meditation oasis with a deep interest in a lasting welfare, happiness and mindful, authentic connections between everyone sharing this city SPACE and more. As a certified meditation instructor she focuses on mindfulness and has continuously deepen her learning and experiencing in this wide field. A scientific approach of each practice is very important to her for a successful and further wide implementation in individual, group, organisational or leadership levels. In her pursuit for 'creating space, inspiring change' and increasing well-being, she uniquely combines her skills and experience as an inspiring speaker, trainer in individual or leadership context or drop-in meditation classes. Email Nicoleta
~~~~~~~~~~~~~~~~~~~~~~~~~~~~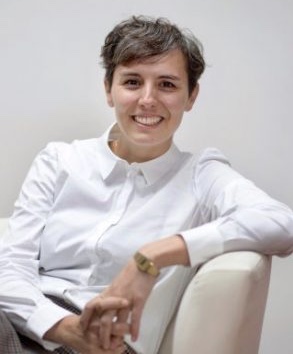 Mag. Elisabeth LEHNER
Elisabeth ist Wirtschaftspädagogin und arbeitet als selbstständige Unternehmensberaterin und Consultant im Bereich Human Resources- und Organisationsentwicklung. Mit ihren Zusatzausbildungen zur diplomierten Lebens- und Sozialberaterin sowie zum Mindful-Self-Compassion Teacher hat sie sich auch mit emotionaler und persönlicher Entwicklung intensiv beschäftigt. Wichtig dabei ist ihr, offen zu bleiben für Neues und das Herz, den Verstand und den Körper als wichtige Intelligenzen zu schätzen und zu nutzen.
~~~~~~~~~~~~~~~~~~~~~~~~~~~~~~~~~~~~~~~~~~~~~~~~~~~~~~~~
Michael Anderson MA, BA
Michael has been an educator for twenty years. He currently teaches Art at the American International School, Vienna. He holds a MA in Art and Art Education from Columbia University in New York, and a BA in Studio Art from the University of Minnesota. He has been studying and practicing meditation in the Shambhala Buddhist lineage since 2005. He has trained to be a certified MBSR Instructor through MIndful Academy, a UK-accredited mindfulness teacher training institute, and is certified to teach the dot B mindfulness curriculum to secondary students. Michael is interested in the intersections between mindfulness, the artistic process, and the art of teaching. He hopes to one day open a contemplative arts retreat center in his ancestral homeland of Sicily.
~~~~~~~~~~~~~~~~~~~~~~~~~~~~
~~~~~~~~~~~~~~~~~~~~~~~~~~~~
Ingrid FISCHER, Dipl. Kinesiologin
Ingrid ist zertifizierte Energetikerin und Kinesiologin und hat langjährige Erfahrung als Klangschalenpraktikerin mit den Schwerpunkten: begleitende Unterstützung bei Schmerzproblematiken, insbesondere Rückenbeschwerden und geistige Fitness und Beweglichkeit bis ins hohe Alter. Sie veranstaltet mit Begeisterung und einem feinen Gefühl für "Sound & Stille"-  "Klangschalen-Meditationen" und die Bewegungseinheiten "Turnen für die Birne". Sie ist die Gründerin von Humanenergetik Fischer – Kinesiologie und Klang.
~~~~~~~~~~~~~~~~~~~~~~~~~~~~
Mag. Verena JUNG
Nach Leitung einer sozialen Einrichtung, psychosozialer Beratung, Familienintensivbetreung und Erziehungsberatung hat Verena ihre Berufung gefunden in Ihrer Praxis wo sie Kinesiologie, Klangschalen und Aromatherapie verbindet mit viel Liebe und Leidenschaft.
~~~~~~~~~~~~~~~~~~~~~~~~~~~~
~~~~~~~~~~~~~~~~~~~~~~~~~~~~
Mag (FH) Iris CATER
Iris hat nach ihrer langjährigen Tätigkeit als Innenarchitektin Yin Yoga und Massage in Kanada entdeckt, wo sie zehn Jahre gelebt hat. Nach Ihre Ausbildungen und Spezialisierungen ist sie hauptberuflich mit großer Begeisterung und viel Hingabe in den Bereichen Yoga, Meditation und Massage seit 2010 tätig.